Accessories may be an afterthought while dressing up, but they are the most important element. When we talk about an accessory that can elevate your look, watches top the list. It has always been a special dress-up component and can compliment your personality, too. For women who are looking to build an enviable collection of women's watches, you are at the right place! 
Choosing a perfect watch can be pretty daunting as there is a wide range of women's watches available to purchase. That is why we have brought you this blog with the top choices so you can know which one would suit your preferences the best. 
Let's dive deeper into it!
Luxury Watches: Time with Perfection
Luxury watches are relatively expensive as compared to other types because they drive the demand of collectors and connoisseurs. These watches are the epitome of excellent craftsmanship. The materials used for these watches are exceptional, so you can rely on them to last a lifetime. 
You can wear metal link watches for a sleek and professional look. Bracelet watches are also a great choice and can enhance your overall look instantly. Luxury watches can be a memorable gift for a loved one because they will last for a long time and can be worn on special occasions. For women who want to exude elegance, they must go for luxury watches, which can be a promising investment. These watches make you look classy and stand out on your wrist. 
Fashion Women's Watches: A Blend of Style and Functionality
Fashion watches are as interesting as luxury ones and can offer a great aesthetic look. They are fun in style, and some even have a unique look that can go well with your personality. For a simple look, you can go for strap watches, which are available in various colors and styles. 
These watches are more on the appearance side and quite cost-effective as well. If you are on a budget, then fashion watches are the way to go. Since they are stylish yet inexpensive, you can build your own collection of fashion watches ranging in color and style. 
LED flash luminous watches are the best ones to go for if you are not interested in digital watches. They are unique and glow in the dark, making it easier to check time at night or in an area less illuminated.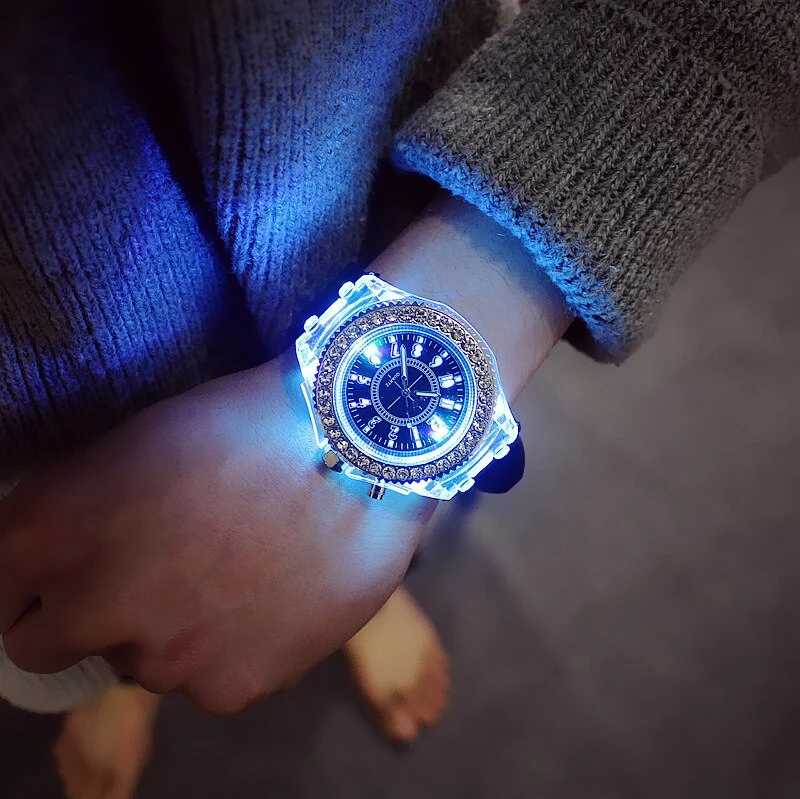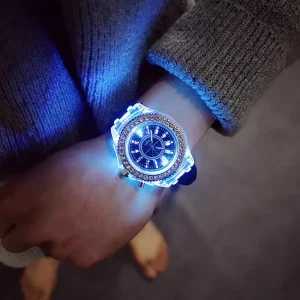 Some fashion watches with funky looks are perfect, as you would not need more accessories to pair with them. They are great for giving you a cool and stylish look. It is an excellent watch to buy and a great gift for teen girls. 
Casual Watches: Your Everyday Wear 
Casual watches are simple and give you a minimalistic look. Various designs are available in casual watches; you can pick something that suits your taste perfectly. These watches are perfect to wear every day or on any occasion, so having one in your collection is a wise choice. Whether you are going for a class or a casual outing, this watch can be an accessory to complete the look.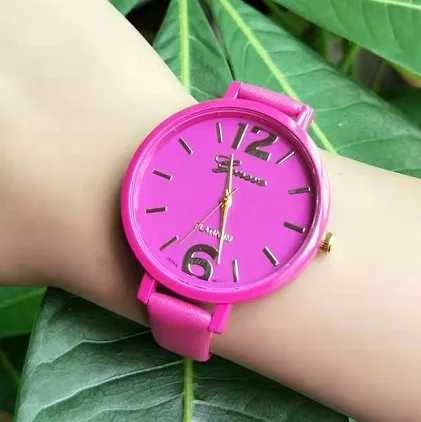 Leather watches can also be an ultimate choice to add to your casual collection. They are highly affordable, and the variety makes it ideal to get multiple watches to add to your collection. 
Looking for a place to shop for watches for women? Well, your quest ends now at Olio Shoppe. We offer Free Delivery Worldwide without any hidden costs. So start shopping!