Don't you agree that a clutter-free and organized home looks visually appealing and contributes to a stress-free and efficient lifestyle? It's time to be smart and invest in some of the best home organizing items for a tidy space.
In this blog, we'll explore the best home items to help you stay organized and transform your living space into a haven.
We have curated a list of must-have items to declutter your home and add simplicity to your daily routines. Let's start our discussion.
Airtight Storage Containers For The Win!
Your journey to achieving an organized home starts with space and time-saving kitchen storage containers. Before we see how this product makes your life joyful, you must carefully choose clear, stackable containers with lids or an alternate option for easy access.
At Olio Shoppe, you'll find the ultimate food grains storage tank box with two, four, and six separate compartments. Apart from food, you can even store your favourite candies in the box and keep them in your room to satisfy your cravings at any time.
You can also use this as your cereal container since it will help you easily pour them into a bowl in the morning. Now isn't that a great home organizing item?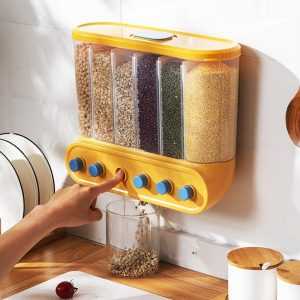 Most importantly, such storage containers save you from going through the troubles of buying or arranging four or six different boxes to store various food grains. Needless to say, it solves many problems people face in the kitchen while preparing meals.
Related: Life Hacks With The Latest Products At Olio Shoppe
Wall Mounted Folding Waste Bins
Consider ordering wall-mounted waste bins to work efficiently in the kitchen and the rest of the house. These home organizing bins prove exceedingly helpful by allowing you to get rid of all the waste right away.
Interestingly, these foldable trash cans can be used anywhere to keep your surroundings tidy. For instance, you can easily find a place to fix a folding waste bin in your car while eating on the road. As a result, your car stays clean of leftovers, food wrappers, and plastic bottles.
Similarly, swap out the dustbin in your bathroom with a foldable bin to save space and maintain cleanliness. People often prefer to keep a folding bin mounted in their cubicles at work.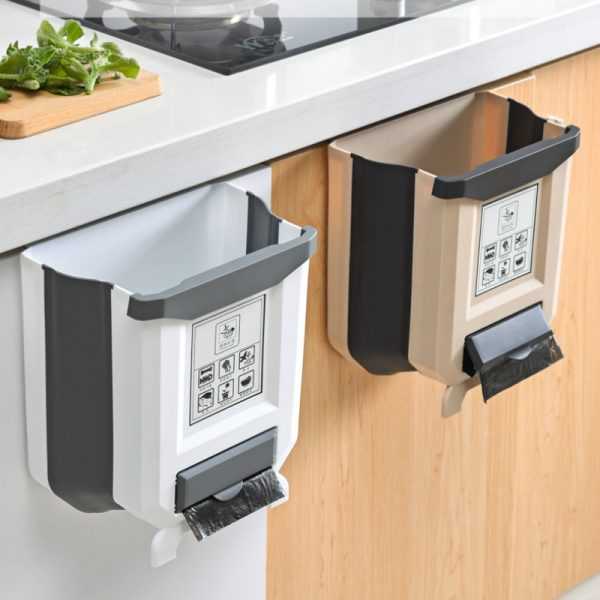 Before you think it, yes, these folding waste bins are extremely versatile and handy when it comes to making your spending worthwhile
Stay Dry With Stainless Steel Dish Drainer
How often do you wash the dishes after eating and place them on the table or kitchen slab only to find the surface beneath them wet due to dripping water? The stainless steel dish drainer is another home organizing item that can help you avoid such troublesome instances.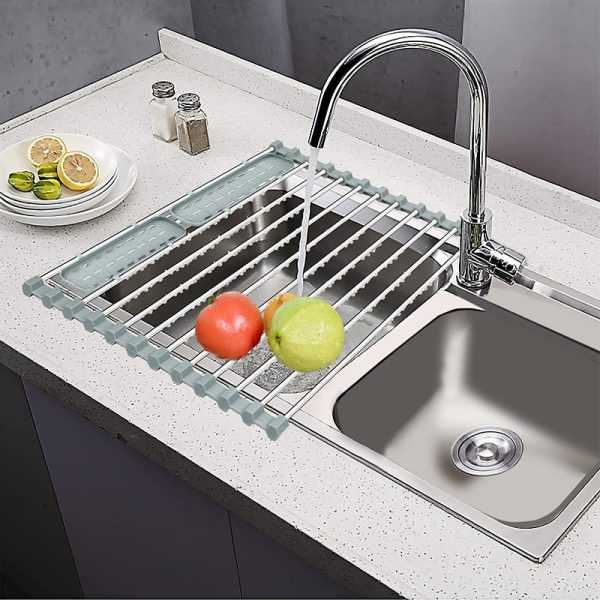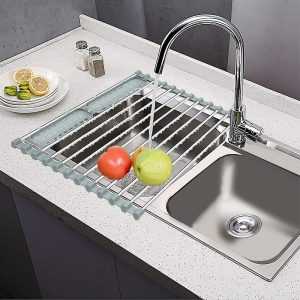 Indeed, it becomes irritating when your chores get in the way of one another, especially when you are forced to repeat them. So, place the dish drainer on a sink and put all the washed utensils and crockery above it. Leave them for a while to drain and dry before putting them back in the kitchen cabinets.
Remember, our main goal here is to discuss the best home organizing items and declutter your surroundings. A dish drainer brings you a lot closer to your objective by keeping you from having to dry off the kitchen slab or table twice.
Try These Must-Have Home Organizing Items For A Tidy Space
Hoping we all are on the same page, an organized home inspires a sense of efficiency and calmness in your daily life. All the home organizing items we discussed here help you enter a new realm of life where every chore can be completed effectively using the right set of tools.
What's exciting to note here before we end this blog is that we'll be coming out with a new set of home items soon. Therefore, embrace the benefits of an organized home and bid farewell to a stressful and messy environment. Keep following our blogs to continue learning the best ways to transform your living space into a haven.
Hurry up and grab your home organizing items at Olio Shoppe and get free delivery worldwide on ALL ORDERS!