As Halloween approaches, trick-or-treaters and party-goers search for the trendiest spooky costumes. Choosing the right Halloween makeup and the perfect costume can be a bit too much to decide. You can be creative with face paint or makeup, but you'll need the correct tools to get the right look. 
So, if you're planning to head out this All Hallows Eve, then make sure to read this blog to get that spooktacular look. Let's jump into some exceptional Halloween makeup products and tools you must grab for the perfect look. 
Eye Shadow Pen
Eyeshadow pens are easy to use and a great addition to your makeup collection. This is handy if you are not a pro at putting on makeup. If you have a specific look, you can go with an eye shadow pen to attain it. 
Our Matte Shimmer Eyeshadow is an easy-to-blend eye shadow stick with a colour range that adds extra depth and intensity to your eyes.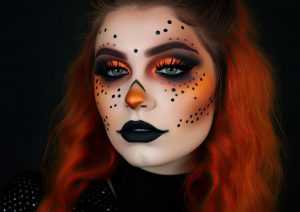 However, suppose you are going for something like a purple and pink face. Then, you can go for a Rainbow Matte Eyeliner or an Eyeshadow Pencil to craft a colourful yet spooky look. Waterproof makeup is the best; you don't know what trick anyone might play. Better to be safe than sorry!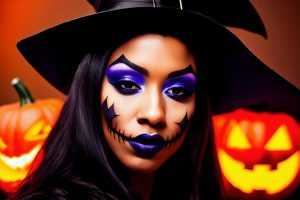 Eyebrow Trimmer Scissor
Grooming eyebrows has become much easier with trimmers and scissors, where you can get the best look without much pain. You can get the perfect shape you want for your Halloween get-up without help from a professional. Whether you are going for a scary clown look or a nun, an eyebrow trimmer scissor combs and smoothly cuts your brow just how you want it.
Smokey Eyeshadow Palette
A smokey eyeshadow palette is a must-buy makeup product, whether it is for any other occasion or Halloween. It gives you a dark look, which is perfect when you are out for a Halloween party and trick-or-treating. You can get various scary looks with a smokey eyeshadow palette. So head to Olio Shoppe and grab one today!
Neon Water-Activated Eyeliner
Water-activated cake liners are now a sensation on social media. You can get creative with it and get the best look this Halloween. Even with just some eyeliner and a little eye shadow, you can have a simple look and be ready to go. It is best if you don't have much experience in putting on makeup or can't decide on a specific look.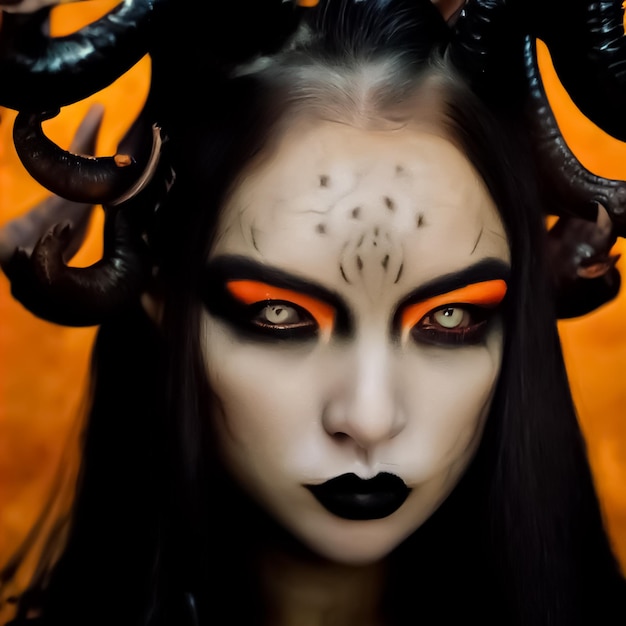 The best choices are UV Neon Liquid Eyeliner, which has a unique 8 colors that you can experiment with, and Neon Water Activated Eyeliner These makeup products are easily portable and simple to use, so you can carry them anywhere and have a touchup when feeling like it.
Makeup Brushes 
When putting a color all over your face, it must blend well. Especially for Halloween makeup, where so much goes into your look, you must be using high-quality makeup products; if not, you may be unable to get your desired look. 
The Makeup Brush Set or Makeup Brushes Kit are undoubtedly top choices when discussing quality makeup brushes. With different-size brushes, you can perfectly get blush, highlight, and contour. Leave everyone in awe with your look this Halloween.
Chameleon Eyeshadow
When it comes to creating a unique or creative makeup look, chameleon eyeshadow can give you an outstanding look. The combination of colors is wonderful in itself. You can even just put on some eyeshadow and leave for your party. The best part? They are highly pigmented, so you can have the perfect scary look all night long. 
Halloween is the best time to unleash your inner artist and get creative with your spooky costumes. So, what are you waiting for? Go grab these amazing makeup products at Olio Shoppe today and get the perfect look.