Make Halloween decorations spooky and fun, while staying under budget. The Halloween DIY decor does not have to be expensive with these affordable, easy, and amusing ideas.
So let's jump into some fun and easy DIY decor ideas.
Halloween is incomplete without a ghostly flicker giving the interiors a witchy look. Find used wine bottles and paint them dark to convert them into a candle stand once the paint dries out. Give this DIY decor a more Halloween look by using a pumpkin-colored candle or painting a white one orange.
Print a well-defined spider web image for reference. Use tulip paint to draw the guidelines for the spiderweb. Let the paint dry so the structure can stand on its own. You can make as many as the guests you will be serving the perfect Halloween meal.
3. Cute Pumpkin Shed
Give your artistic muscle a task and take your DIY decor to new levels by building a shed where you can store junk or stuff you don't use often. All you need is a few planks and paint. If your backyard already contains a similar storage shed, paint it to match the Halloween theme.
4. Dead Body of Trash
Adorning the house with images that resemble the dead is the best way to make the environment look creepy. Use this DIY decor idea to make the cheapest and trashiest dead body. 
All you need is trash, a few trash bags, and ropes. Fill the trash bag with junk and use the ropes to tie it to the shape of the human body.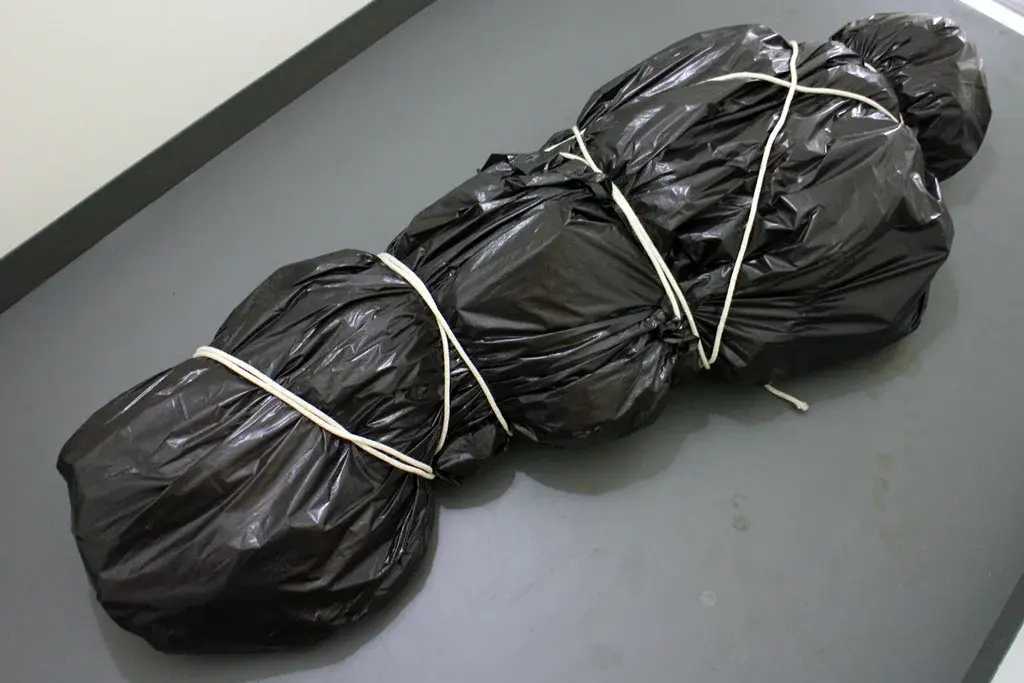 5. Backyard Crime Scene
You bought a skeleton to make the interiors look scary, but it is now too old to be used. Head to the backyard with warning tape, thin wood stakes, a shovel, and the bone skeleton. Dug the soil a few inches to bury the bones in a fashion you have seen at the crime scene in movies.
6. Sophisticated Pumpkin
Are you tired of the old style of furnishing and wish to change the colour themes? Painting a small pumpkin in contrast to the flowers you prefer to attach to it is the fanciest and most affordable Halloween DIY decor idea.
7. Abandoned Living Room
The most simple and fast style would be to drape the lounge chairs with a snowy white cloth or sheet. To give the scene a more abandoned look, use old-fashioned candle stands and fix willow branches with wax instead of candles.
8. Standing Pumpkin Ghosts
Protect your garden this Halloween with a pumpkin ghost instead of a scarecrow. You only need a kitchen broom, dry garden waste, and a pumpkin. You can craft a fresh pumpkin or pick a plastic one from the market. Fresh pumpkins will degrade in a short time, so if you plan to make use of this scarecrow for longer times, use a plastic one.
Trace the shape of fallen leaves, picked from your garden or streets, on a bendable white sheet. Use white paint to hide any marks that make the sheet look dirty. Once you are done with cutting and the paint is dried. Draw black eyeballs with a permanent marker to make your ghost leaves come alive. Place them on a tablecloth or attach them to the pumpkin with gum.
10. Cocktail Cauldron
Give the dining table a witchy look with this Halloween DIY decor cauldron idea. Fix LED lights to a grapevine wreath and cover the bowl with orange-colored tissue paper leaves. To make steam come out of the bowl, add dry ice and pour in your favourite cocktail.
11. A Halloween Garland
Print some cute funky Halloween theme objects and give your kid some neutral colour crayons and wiggle eyes. Let them colour the printed shape and paste the wiggle eyes. 
Outline the image with a bold marker and sew it in a thread to make a garland. Hang it anywhere in the house.
Paint a tennis size ball or old-treating buckets or any leftovers that you can shape in a bowl with a glow-in-the-dark paint of eyeball shade, attach a bloodshot iris and refine each ball by drawing small red veins to paint the perfect image of bloodshot eyes. Place these monster eyes in the bushes to make the passerby shocked and amazed.
13. Painted Halloween Skulls
Get a few cheap plastic skulls and transform them into a real work of art by painting them. Use spray paint, cover it with glitter, or paint any intricate sugar skull design. You have DIY Halloween decor that you can keep anywhere inside your house.
14. Wheelbarrow of Treats
Instead of putting treats in a treat bag, hide them inside the edible sand filled in a wheelbarrow for kids to enjoy the pick-a-treat experience. Mix a bunch of autumn's leaves to make the activity more fun.
Stay connected with us for more fun and easy DIY decor ideas.