Are you shopping for a special lady this Christmas? It's the gift-giving season, and what's better than Christmas to tell how special she is to you. Christmas day is nearing and if you still haven't decided what to get for her, then we might be able to help you out. Here we have listed some of the best 2022 Christmas gift ideas that she will definitely love.
Rhinestone Watch & Bracelet Set
Surprise your lady this Christmas with an elegant rhinestone ladies' watch and bracelet set. It is gracefully designed and available in multiple options, so you can easily choose what she loves to wear.
A high-quality alloy strap with a studded rhinestone design and a sleek display will be perfect for her to wear during formal events. Make her Christmas special by gifting her a beautiful 2-in-1 watch and bracelet set, and make her every moment memorable.
Resin Roll Massager 3-in1 Set
If your love is self-conscious, this is the perfect Christmas gift to tell her how much you care for her skin care. Resin roller massager 3-in-1 set will create a spa-like treatment at her home.
This set comes in different colours and packaging. It consists of 3 pieces: a resin gua-sha board, a jade roller, and a pointed roller gua-sha stick. It will give a relaxation massage through the face and jaw and will improve blood circulation. Also, it will relieve facial tension and remove fine lines and wrinkles.
7-in-1 Wireless Charger Stand
If she is a bit of a tech geek, this will be the perfect Christmas gift for her. Get her a 7-in-1 wireless charger stand that will give her a designated space to store all her devices with fast reliable wireless charging. It consists of a wireless charging port, 3 different connector-based chargers, and charging ports for smartwatches and earbuds. 
The best part of this charging stand is that it's perfectly compatible with all phones, including IOS, Samsung, Huawei, LG, Sony, etc. However, its multi-protected technology and non-slip pad enable the protection guard to avoid overcharging, over-voltage, and temperature control. 
32- Professional Makeup Brush Set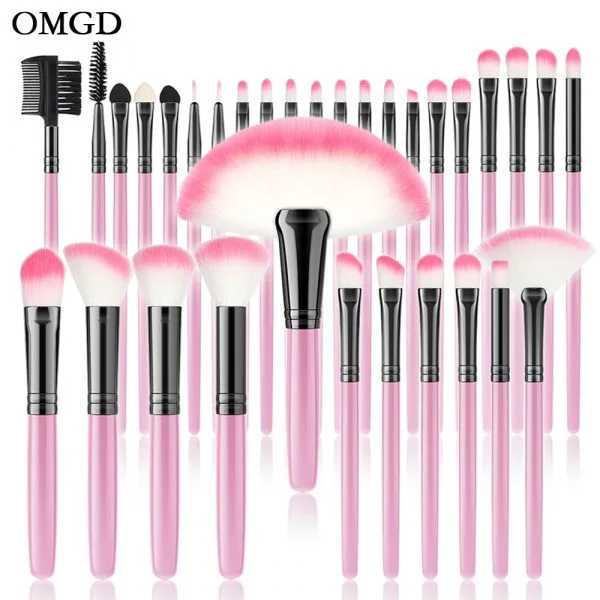 The need for the best makeup brushes for every girl can't be denied. Whether for their daily use, occasionally, or even on vacations, makeup brushes are a necessity for flawless and smooth application of makeup.
The idea of gifting your girl a wide range of makeup brushes will never go wrong. Shop for the best Professional 32 Pcs Makeup Brush Set with high-quality soft bristles and a handle grip that will blend your beauty with perfection.
O.Two.O Honey-comb Eyeshadow Palette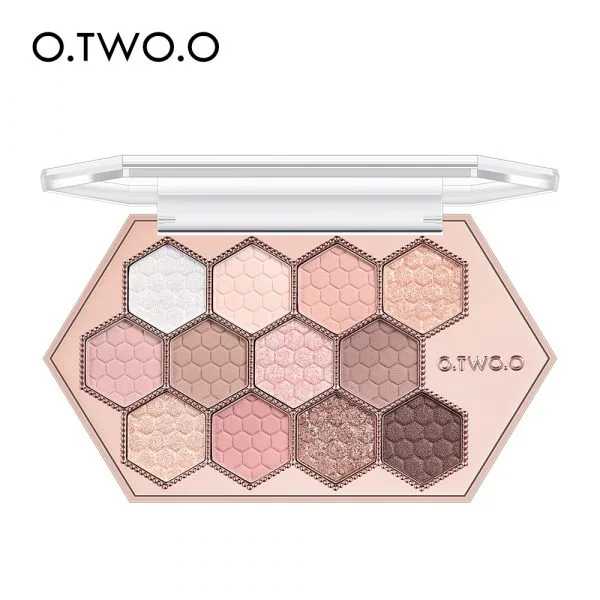 There wouldn't be any other best idea than gifting your beauty-obsessed fashion lover her favourite eyeshadow palette on Christmas. 
With the O.TWO.O Honey Comb eyeshadow palette, she will have every colour she needs depending on the occasion and event. A highly pigmented eyeshadow palette with a wide range of matte, shimmer, metallic, and satin, all according to her wardrobe.
This eyeshadow palette will make her fall in love with its smooth and silky texture that will make her eyes stand out and vibrant for an entire day.
We sure hope our Christmas gift ideas for her were helpful. So, what are you waiting for? Get her favourite gift this Christmas at Olio Shoppe and show your love before its too late.